Miley Cyrus isn't going to let tonsilitis stop her from having fun. The singer and former Disney Channel star shared on her Instagram Story that she's currently hospitalized due to the illness. She asked fans to send their good vibes to her as she recuperates. And in her following posts, she revealed more explosive news. 
"Send goooooood vibes my way! Hoping the Rock star G*DS send me a boost of bad ass and help me kick this s–t to the cub where it belongs. We got gorillas to save!" she captioned her post in her Instagram Story. "Trying to heal as quick as I can to make it to Gorillapalooza w @TheEllenShow @PortiaDeRossi @BrunoMars this weekend!" Cyrus posted on another. She continued sharing images of herself connected to an IVF, wearing a hospital gown, and her mother hanging out with her in the room. The singer even revealed that her mom redesigned her hospital gown to give it a more designer look. 
Prior to her hospitalization, Cyrus planned on attending Gorillapalooza, a charity event happening at the Hollywood Palladium this weekend. It's held to raise funds for The Ellen Fund, Ellen and Portia Degeneres' institution that supports protecting endangered species and wildlife conservation efforts. The pop star planned to perform at the event, alongside singer Bruno Mars. Through her participation hasn't been officially canceled yet, her recent hospitalization makes it seem less likely that she'll even attend the event at all. For now, there's still no news as to how long Cyrus has to stay in the hospital for full recuperation. 
But perhaps the most newsworthy part about her Instagram stories is that she further confirmed her relationship with Cody Simpson. Just months after she married and ultimately separated from Liam Hemsworth, Cyrus has found herself a new man. Her posts revealed that Simpson had been by her side throughout this recent health crisis, saying "The DRis back… luckiest". And in that same post, which featured Simpson and a painting that said, "MOM, I'M GAY," the pop star quipped, "btw mom…. there's been a change of plans". Previously, the last person romantically linked to Cyrus before Simpson was Brody Jenner's ex, Kaitlynn Carter.
Prior to her hospital-related posts, Cyrus already revealed their relationship also through her Instagram Stories. "22 ✅ Australian (my type) ✅ Abs ✅ Hot Girl Fall ✅." she captioned a snapshot of a shirtless Cody Simpson with. Word about their romance already started circulating last week, with paparazzi and fanmade snapshots of the couple making out in Los Angeles going public. The singer even reposted one of them in her Stories as well, stating, "Can a girl not get a fu****g acai bowl and morning make out session in pease?!?!"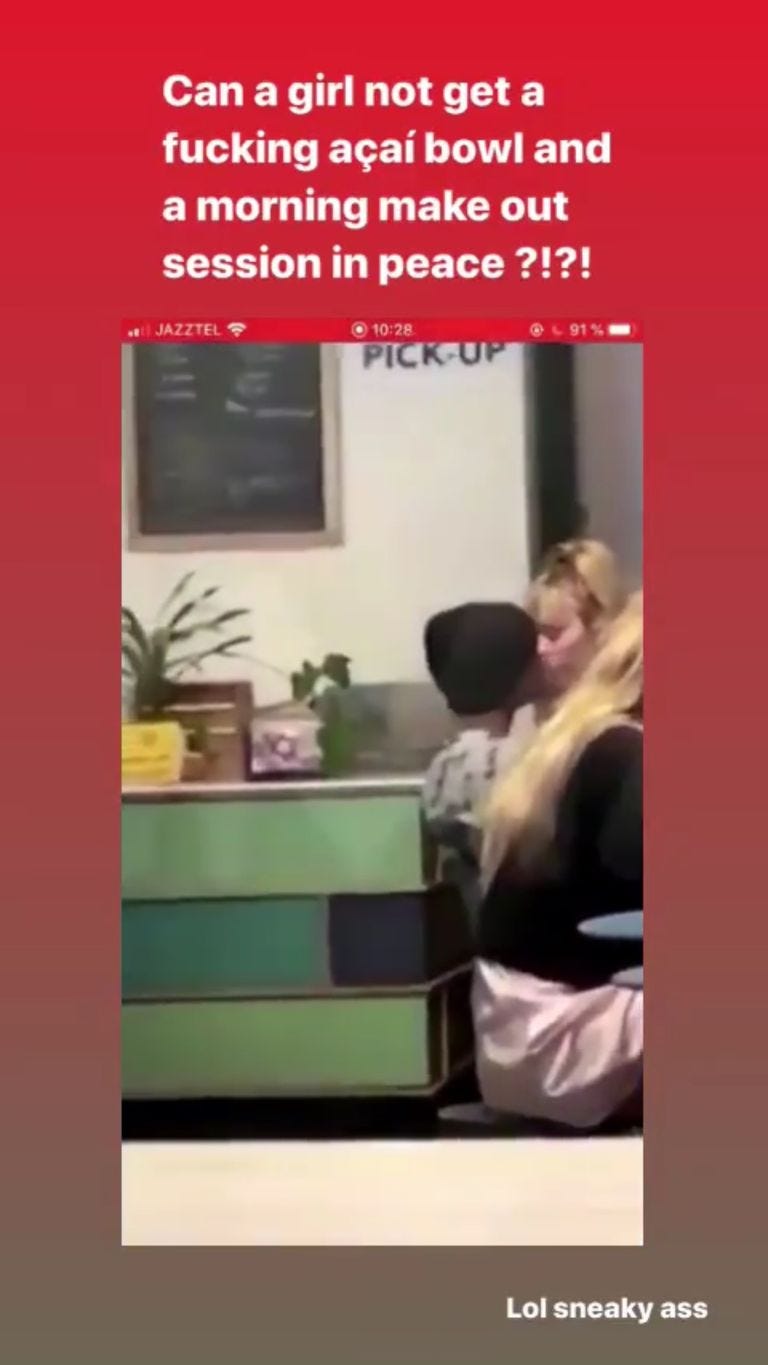 What do you think of Miley's new romance with Cody Simpson? And do you think she'll recuperate on time to catch Gorillapallooza this weekend? Share your thoughts, reactions, and get well soon wishes to Cyrus in our comments section below! 
Image Credits:
Miley Cyrus Featured Image – Billboard.com

Singer Miley Cyrus – Glamour.com

Popstar Miley Cyrus onstage – PopCrush.com

Miley Cyrus IG Story Screenshot – Cosmopolitan.com